EXP Controls in Houston, Texas specializes in providing hazardous location solutions (also known as Explosion-Proof, Flameproof, IEC Ex Zone o, Zone 1, Zone 2, NEMA 7, ATEX, Category 1, Category 2, Category 3) and stainless steel (also known as UL Type 4x, NEMA 4X, IEC Increased Safety) solutions for hazardous locations and corrosive environments. We provide solutions using US and International Manufacturers.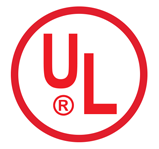 NNNY.E341094
NRBX.E328931
NRBX7.E328931
XCKT.E468648
NITW.E318078
NITW7.E318078
To verify our UL status or the UL status of any company, go to UL Product IQ
Enter the company's name or UL file number in the form.